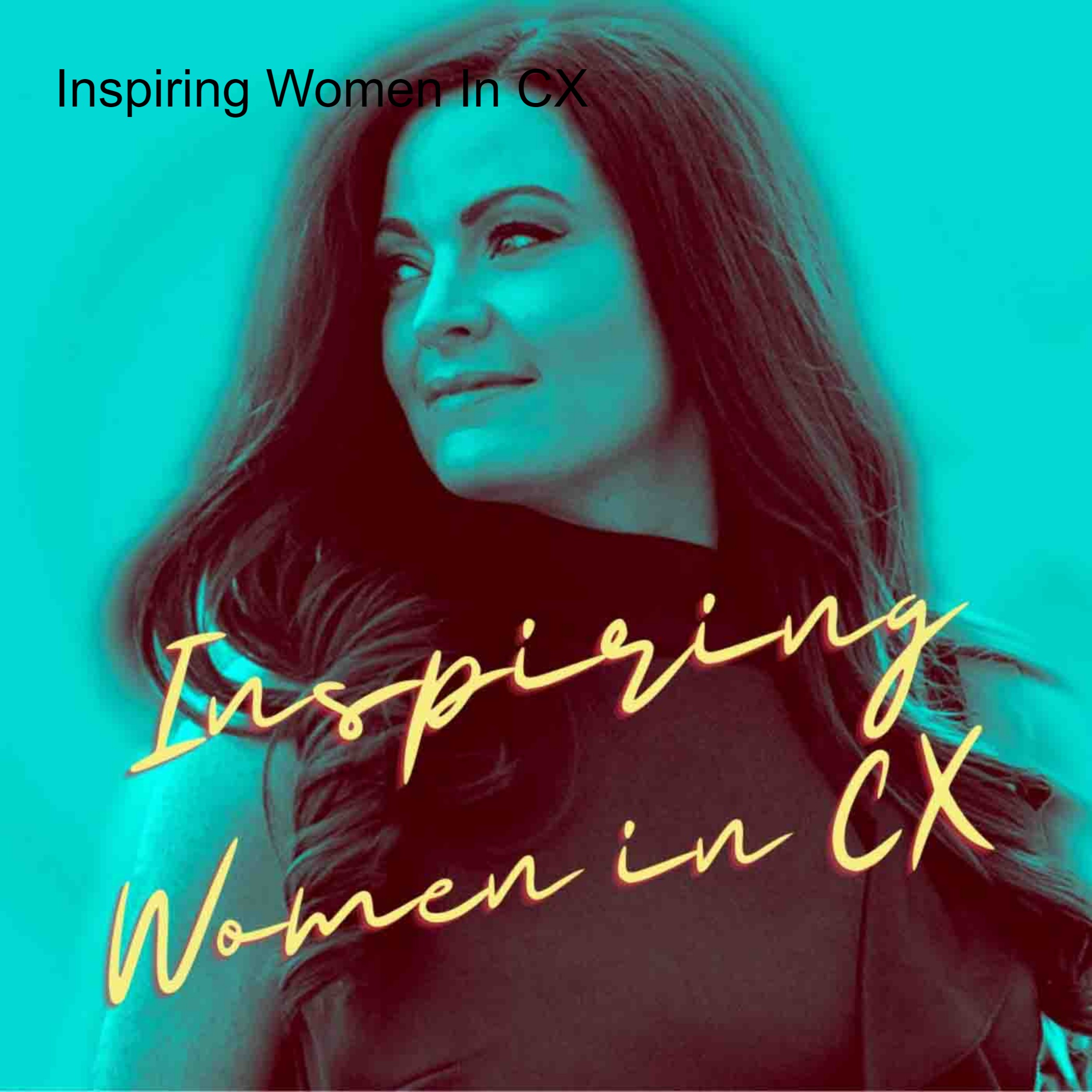 Get set to feel inspired by host, Clare Muscutt and her weekly inspiring guests, on the Women in CX Podcast. Listen-in as we share our career journeys, look back at the moments that shaped use and voice our opinions as loudly as we like, about all manner of subjects (including customer experience). Sit back and listen to the only female led, managed and produced podcast on the internet made for women, by women in customer experience.
Episodes
Tuesday Apr 26, 2022
Tuesday Apr 26, 2022
Serena Riley, the Vice President of Experience Management at SkySpecs and the Founder and CEO of Joy & Moxie joins Clare Muscutt on the Inspiring Women in CX podcast to talk about starting out in IT – a typically male-dominated environment – her role as the VP of Experience Management within a start-up and navigating the scale-up phase, building her personal brand, Joy & Moxie, her mission to empower women to design for the future that they want, becoming a role model for her young daughter, removing the barriers that she faced for the future generation of female leaders and leaning into your own power by being who you truly are.
Listen in as Serena talks about…
💻 Starting out in IT before "maxing out" and needing something to reignite her fire
📞 CX and customer support in a tech start-up and the scaling-up phase
👭 Stumbling upon the Women in CX community on LinkedIn and feeling immediately aligned
🙅‍♀️ Being a "people-pleaser" and beating her perfectionism
💪 Becoming a role model for her daughter and being able to help her to get where she wants to go "quicker and easier"
♀️ The differences in the way that we parent owing to gender and the impact that this has
✨ The importance of being yourself and acknowledging that you have the power to design the future that you want
For more information on joining the world's first online community for women in Customer Experience, head over to www.womenincx.community